HTC have struggled in recent months, as sales of their smartphones have faltered somewhat. In an effort to counter this, HTC launched their One Series range of smartphones earlier in the year, which have attracted a growing number of fans.
The flagship device of the One Series, the HTC One X, has proven to be particularly successful, and now HTC have given the device a mini makeover, which is being shipped to market as the HTC One X+.
The HTC One X+ sports the same superb, large 4.7 inch display, which has a pixel resolution of 720 x 1280. Protected by Corning Gorilla Glass 2 the screen supports Multitouch input, with the device running an updated version of HTC's popular proprietary user interface, Sense 4+.
The differences in Sense 4+ are very subtle, but overall they serve to offer a cleaner, smoother experience. There was a time when HTC Sense threatened to overload users with an array of potentially useful but ultimately overbearing number of options, bordering on being a bloatware. Thankfully, HTC have responded to consumers, and what Sense now offers is a user interface that seeks to blend in more with the Android OS, offering a less fussy and overall more pleasurable user experience.
Size wise, the One X+ is exactly the same as its predecessor, measuring in at 134.4 x 69.9 x 8.9mm, and is just 5g heavier at 135g. The device is encased in a unibody casing, which has a rubberised finish which helps to improve the grip on the phone. HTC have done a great job with the One X and One X+, making what could be a hefty feeling phone instead feel very comfortable in the hand.
HTC have always been known for producing smartphones with quality cameras, and that tradition continues with the HTC One X+. The device includes an 8.0 Megapixel camera, with simultaneous HD video and image recording. The front facing camera has been given a bit of a boost, it is now 1.6 Megapixel, and can record 720p HD video at 30 frames per second.
Powered by a quad core 1.7 GHz processor, the HTC One X+ has received an internal memory boost, taking the storage capacity from 32GB to 64GB, however there is still no place for MicroSD memory cards. The handset has 1GB RAM, and runs the latest Android OS, 4.1 Jelly Bean.
High speed data is covered with the inclusion of Quad Band HSDPA support, plus WiFi 802.11 a/b/g/n, with DLNA and WiFi Hotspot. The One X+ includes Bluetooth 4.0 with A2DP, and includes TV Out support via an the Micro USB port using MHL Link. NFC is also included on the phone, a fledgling technology for sure in terms of mass adoption, but a useful inclusion nonetheless.
The final incremental update for the HTC One X+ is the inclusion of a 2100 mAh lithium ion battery. Battery life was pretty much the Achilles Heel on the One X, and whilst HTC don't offer any official data on battery life, the upgrade is definitely welcome.
The HTC One X+ is a capable media device; the Music app is more of a hub for your music, as opposed to just being a standalone music player. Music can be played, organised and purchased, as well as using services like Spotify or Google Play Music. Beats audio is included, which gives an enriched sound on music playback. An FM radio is included, still a bit of a rarity on Android smartphones.
Media on a smartphone is more than just music. Movie support is an important part of the media player make-up, and the One X+ supports the usual formats for video playback. In addition, movies can be purchased and played back from the Google Play Store, as well as via the HTC Watch app.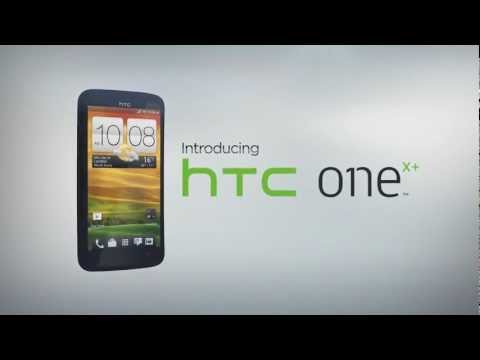 The HTC One X+ is more of a refinement to than a direct replacement for the original One X. One X owners may be envious of the increased memory, and will probably be very envious of the improved battery life. In terms of the competition, the obvious comparison is drawn with the phenomenally successful Samsung Galaxy SIII. Where the SIII may have had an edge over the HTC One X, that edge is almost non existent with the HTC One X+. The HTC One X+ is an excellent device, and comes highly recommended.