An online fund raising campaign has been started over on crowdfunding site Kickstarter, aiming to raise money for a new type of headphones, that can deliver a charge to smartphones by using solar power.
The solar power is captured via a flexible solar cell that is fitted in to the headband of the headset. The cell has a charge capacity of 0.55 watts, which delivers energy into two small lithium batteries.
These batteries are stored in the earpads, and can then pass on the power to charge a phone that they are plugged in to.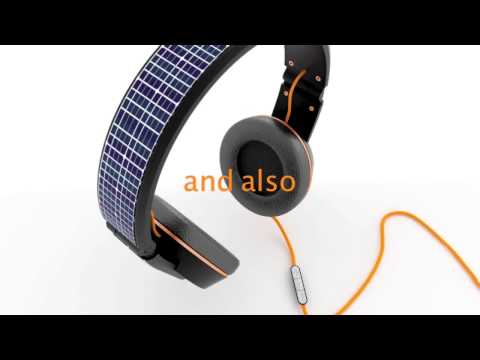 The stylish looking headset can also deliver a pretty decent audio experience, with 40mm audio drivers, an impedance of 32 +/- 10% Ohms, frequency response of 20hz to 20,000 Khz and sensitivity of 100 +/- 3dB.
It is claimed that the headset will be able to keep a device it is plugged in to powered up for a full day, although there are no firm figures to back this up, as of yet. To be sure of being able to deliver a full battery supply from the headset to phone, the headphones will also be able to be charged up via a USB port from a PC, just in case you don't get enough time in the sun to get a full charge.
The OnBeat headset has been developed by Glasgow designer, Andrew Anderson, who is hoping to raise £200,000 via Kickstarter so production can begin, hopefully in early 2014. Early adopters will be able to place a pre-order for the product, at a reduced price of £69, with £20 for shipping costs.