Until the smartphone actually fulfils the the promise of replacing the wallet in your pocket, the small leather pouch that contains all your credit and debit cards is one of the most important items you carry with you every day.
Losing your wallet causes no end of grief, as you have to replace all those cards, but just leaving home and forgetting to put your wallet in your jacket pocket before you go can be just as annoying.
Help may be at hand for the absent-minded, with a product called Wallet TrackR. The product combines a thin, lightweight Bluetooth-enabled device, that links to your smartphone, which is controlled by an app on the phone itself.
The idea is very simple, as the best ideas tend to be. Once the card has been enabled, it connects to your smartphone, and will sound an alert via the phone when they become separated. GPS co-ordinates of where the wallet was left are shown on the phone, which should make it easy to quickly locate it and save the headache of losing money, cards, and those important scraps of paper that populate many-a-wallet.
The Wallet TrackR card is also sound enabled, which means if you head off from a restaurant, and leave your phone behind, the card will issue an audible alert to warn you. Battery life shouldn't be a problem for the Bluetooth card, as the battery has an estimated life of 18 months before it will need replacing.
Wallet TrackR has all the hallmarks of being a popular app, and could be available commercially from April next year. At the moment the company behind the Wallet TrackR product, Phone Halo, is seeking early advance orders to enable them to finance the service and get it up and running. To entice consumers, you can place an early bird order on their website for a Wallet TrackR device, at a reduced rate of just $19, compared to the rrp of $49.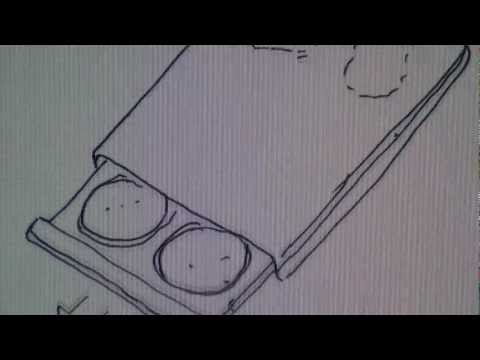 Initially Wallet TrackR will be available for the iPhone, iPad and iPod Touch. For more information, see the Wallet TrackR website.