Google Play Music, the online music service that was launched to users in the US, has gone live in the UK, giving UK based Android users access to the web based music service.
The Google Play Music service allows users to purchase songs via a dedicated app on their Android handsets, which can be downloaded straight to the handset, and played back on the phone and on a PC. Music can also be played on an iOS device, via the web based Music app.
Any music track you buy will automatically appear in the Play Music App, and you can share details of tracks you have purchased with friends on Google+. Recommendations for new tracks will be suggested based on the music you listen to most often, helping you discover new bands in your favourite genre.
In addition, users of the Google Music service can take advantage of the cloud based aspect, which allows up to 20,000 songs to be uploaded from an existing music collection, which can be accessed anywhere via phone or PC.
A scan and match feature means any music you wish to upload that is available on the Google Play Store will be automatically added to your account, saving you the time and hassle of uploading the song.
Tracks can be stored for offline access, so if your daily commute takes you through a few deadspot areas on your mobile network, or via the Tube system, you can still listen to your favourite tracks.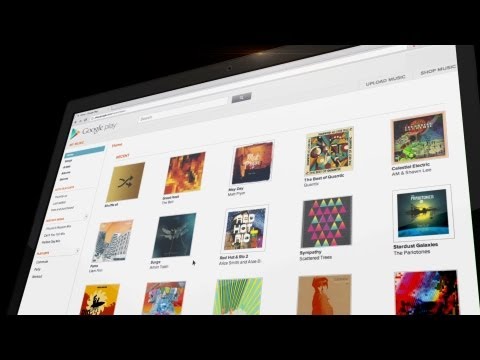 Google Play Music is available to download from the Google Play Store. For more information head to play.google.com/about/music/.